French Sprout Box 8
Discover our French Sprout Box for kids ages 4 and above! A curation of poetic, funny, engaging stories that are bound to make an impact and feed your child's growing love for reading. We see characters facing challenges that resonate with children's developing sense of self. Other popular thematics such as animals, nature, personal milestones and surroundings are also explored in this box.
Each box includes:
A unique selection of 3 picture books

Reading guides, worksheets, full book translations to English + audio read-alongs in French
* The images provided may not always accurately reflect the contents of the box. Each box you receive as part of the subscription will contain different books.
What you will receive in each box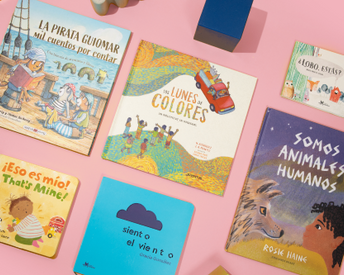 Expertly curated award-winning titles from countries where the language is spoken as the mother tongue.
Reading guides, audio read-alongs and more digital print-outs available on our site.
Each box is focused on a social emotional development theme reinforcing core social emotional competencies.